Welcome to Bainbridge Dental Care
Dr. Thomas Knight, Dr. Elizabeth Criswell and their staff have been providing out- standing dental services to the Bainbridge Island community for many years. We are located near downtown Bainbridge and are convenient to all residents of North Kitsap County, or an enjoyable Ferry ride from Seattle – if you're up for a little exercise, walk to our office from the Ferry terminal.
It is our sincere goal to effect all those who come in contact with Bainbridge Dental Care in a profoundly positive way. We know that a person's appearance can dictate how they interact with the world around them. We consider ourselves privileged to be a part of the solution for an improved self image in all our patients.
We really do care about you, and will do everything we can to make you feel comfortable and well cared for. We offer free dental consultations if you have general dental questions, or need a second opinion. It is our goal to promote happy, brighter and more confident smiles in all whom we serve.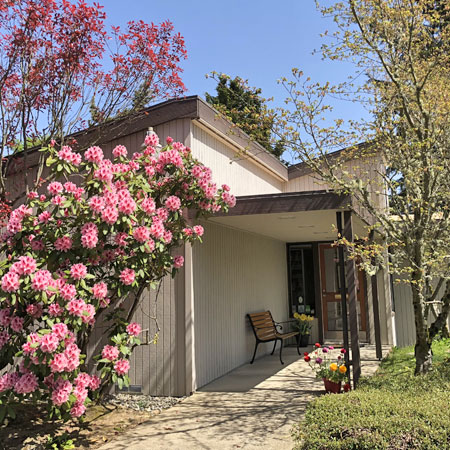 Our Doctor & Staff
Meet our friendly dentists and our highly trained, kind staff.
Our Services
Preventative, cosmetic, emergency and family dentistry.
For Patients
Get in touch with us to schedule your first or next appointment.
I highly recommend Bainbridge Dental Care
Dr. Knight and Team are simply the best on the island. Professional, personable, and talented are just a few words I would use to describe Dr. Knight's office team. No one
enjoys going to the dentist, but somehow I look forward to going and I know I am in good hands.
– Bainbridge Island Resident